---
---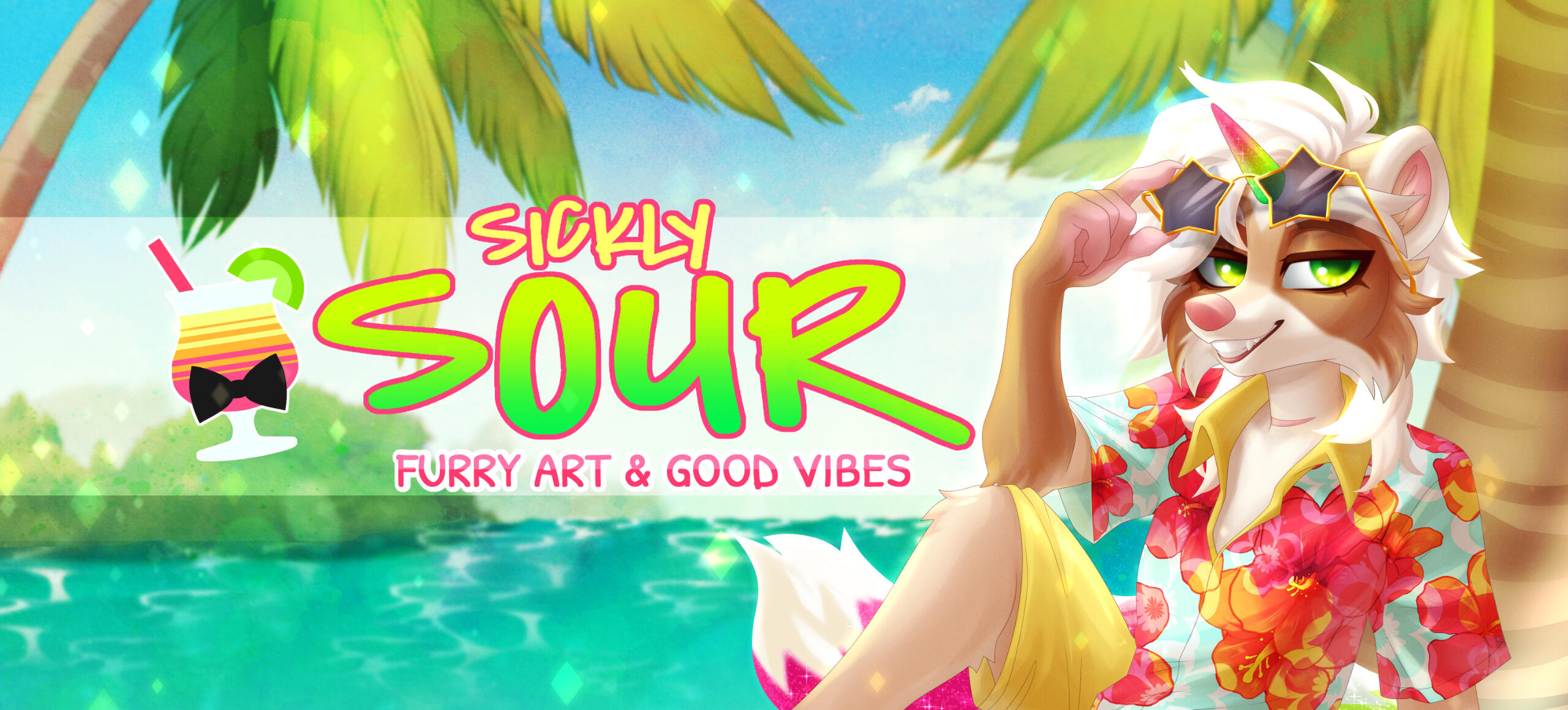 © 2020-2023 Sickly Sour
---
---
---
By commissioning me, you are agreeing to my Terms of Service
➤ How to Order a Commission:
Email
sicklysour.art@gmail.com
(slower responses)
---
---
---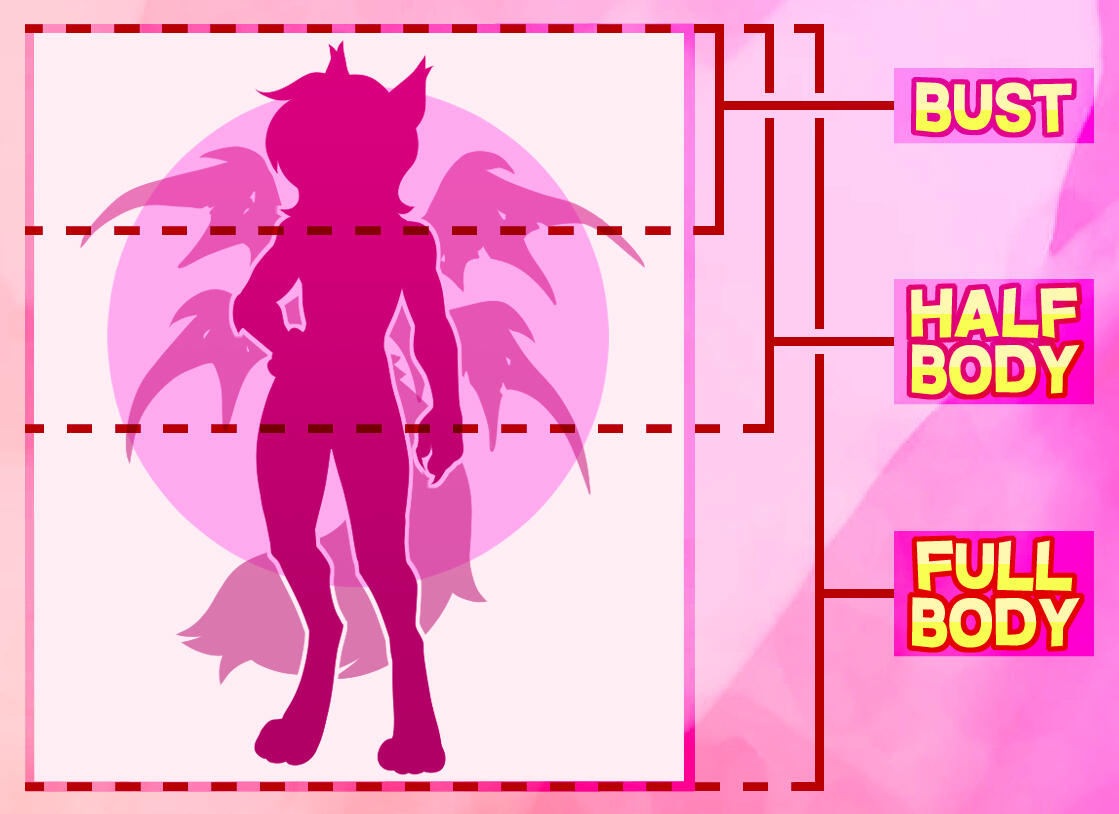 Bust — $20
Half — $33
Full — $52
➤ Step Two: Choose Quality

+$26
Colored Sketch
✦ Sketchy lines
✧ Flat colors
✦ Simple drop shadows
✧ Monochrome BG
+$39
Flat Color
✦ Clean lines
✧ Flat colors
✦ Simple drop shadows
✧ Gradient BG
+$46
Simple Render
✦ Clean lines
✧ Selective shading
✦ Selective lighting
✧ Gradient + Shape BG
+$59
Full Render
✦ Clean lines
✧ Two shadow layers
✦ Three light layers
✧ Gradient + Shape BG
✦ ALL the details!!!
FREE (on request)
Transparent Alt
---
---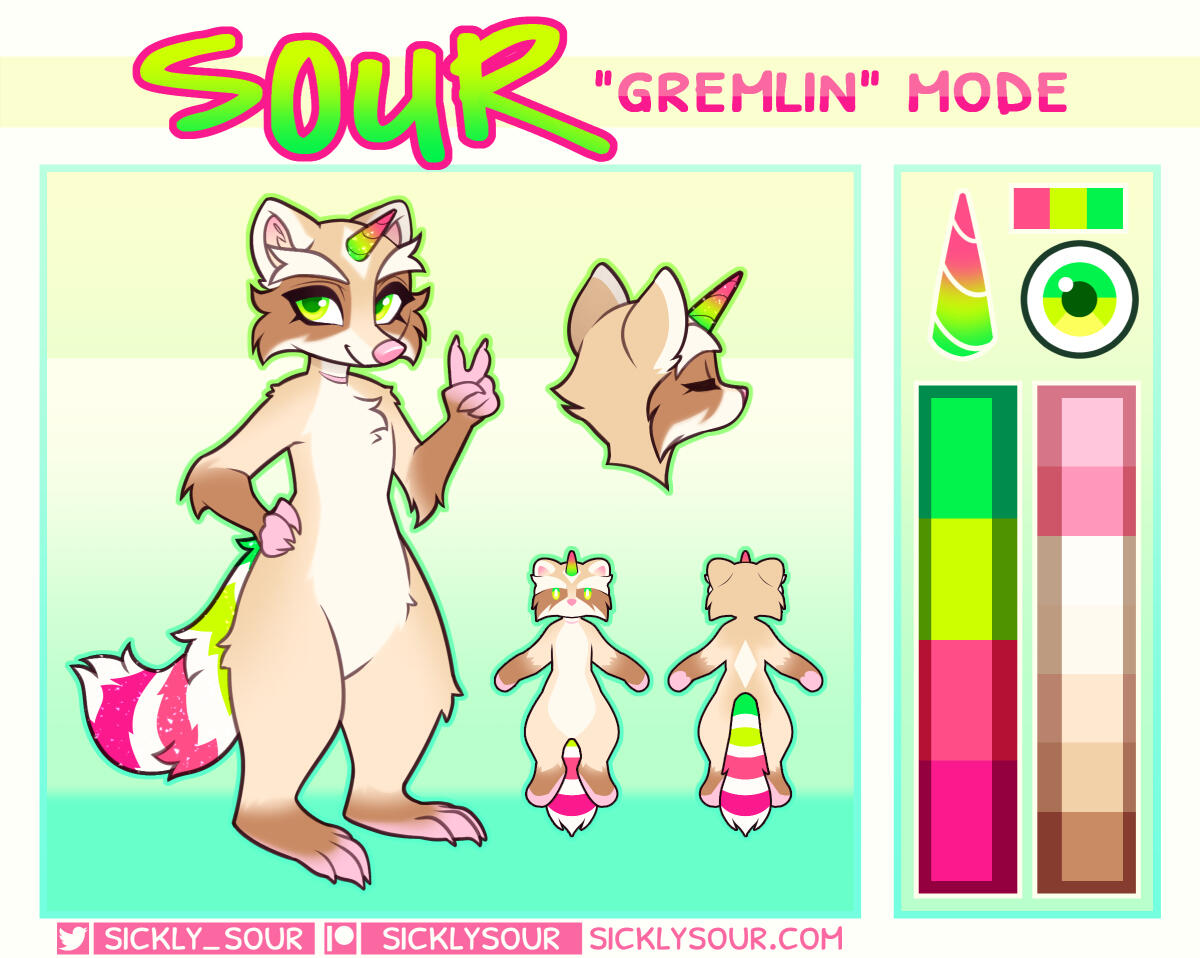 Colored Sketch: $60
Flat Color: $75
Includes:
✦ 3/4 Full Body View
✧ Back of Head View
✦ Color Palette
✧ Simple "paper doll" figure(s)*Complex OCs may cost extra
---
Feral Base Price: $90
Anthro Base Price: $100
Includes:
✦ 3 Figure Turnaround, Flat Colors
✧ Info Panel: Palette, Name, etc
Add-Ons
+$25 First outfit & any unique figures
+$15 Every following outfit on same base
+$20 Accessory/Detail panel*Four figures maximum
*Complex OCs may cost extra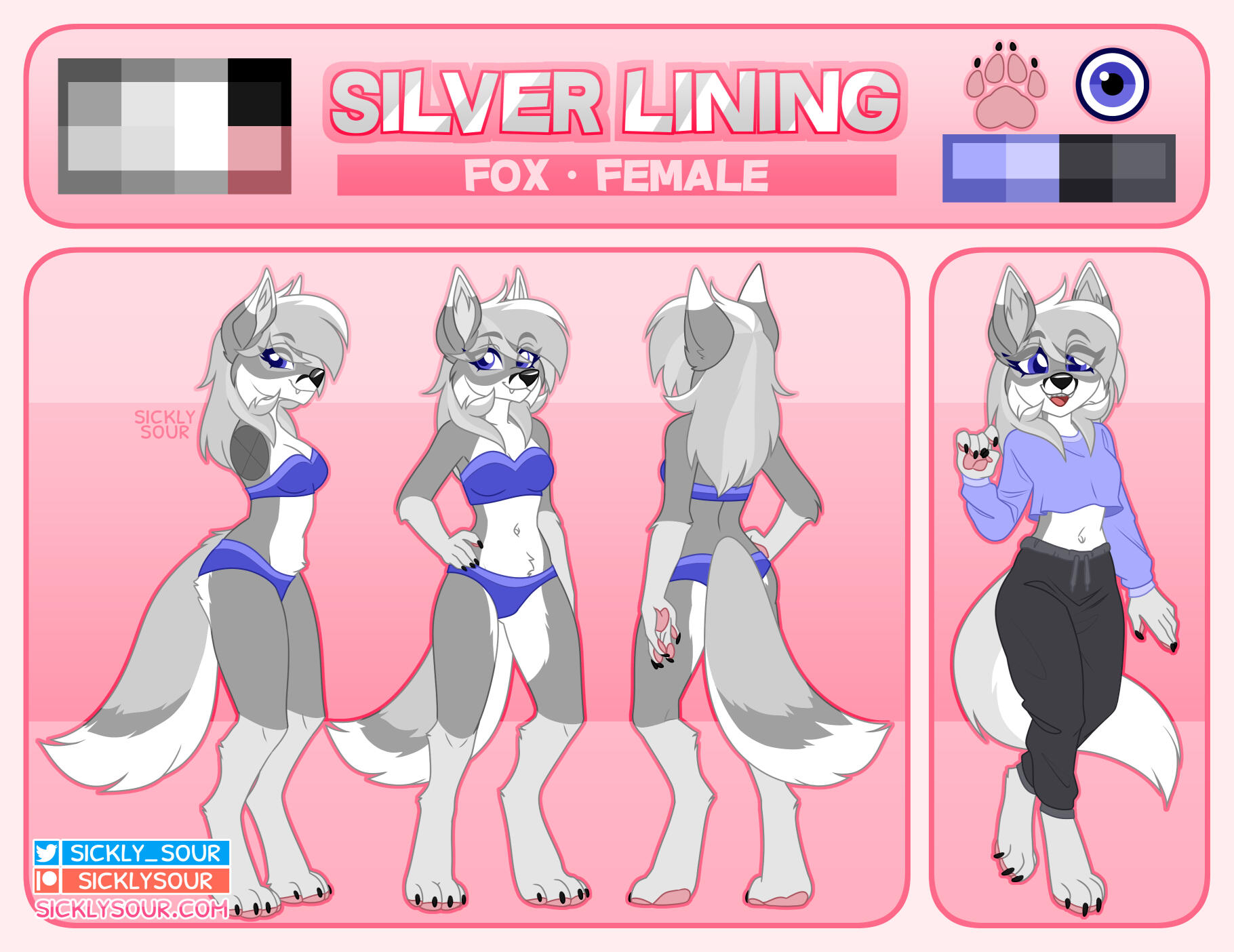 ---
---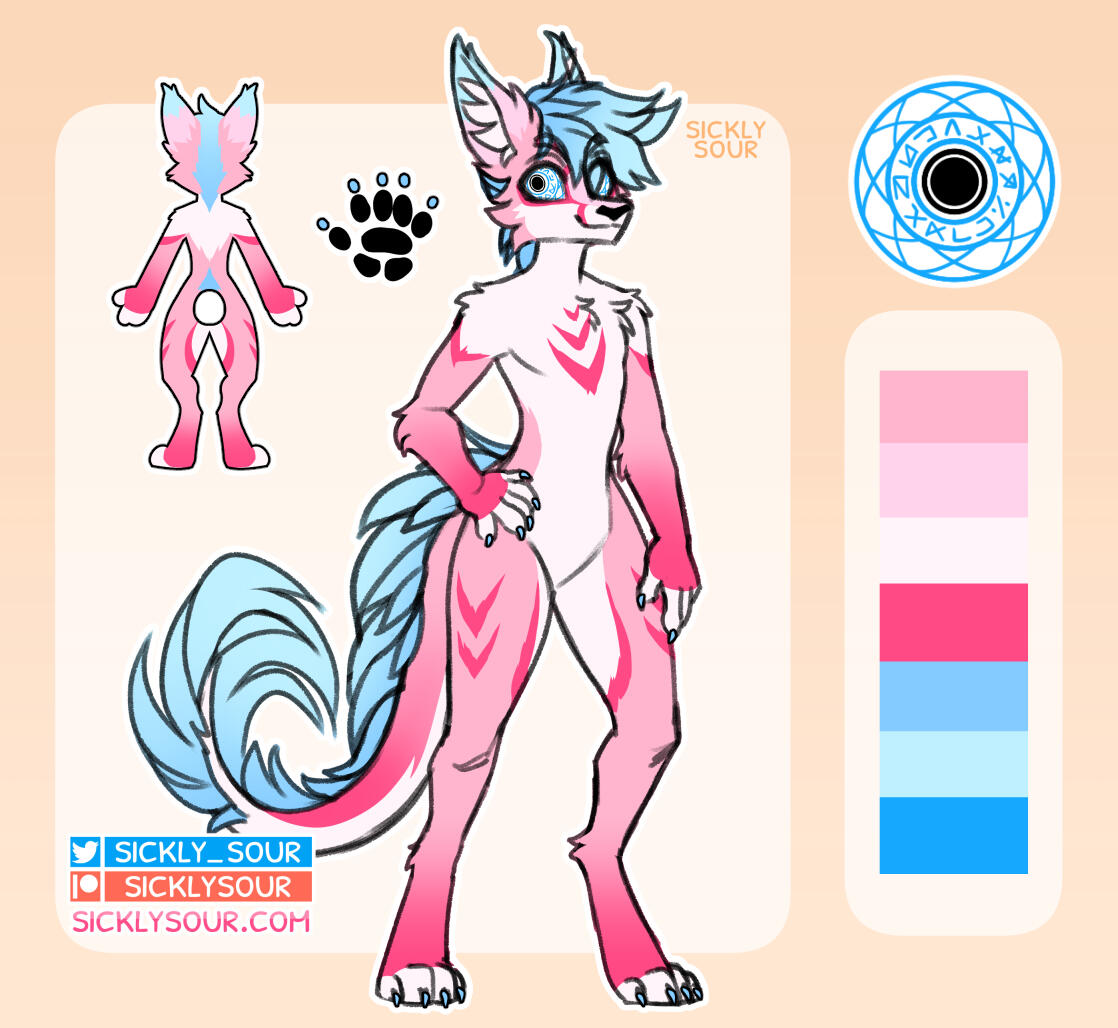 $14/ea
Includes:
✦ High res transparent PNG of each emote
✧ 10 Emotes maximum
✦ Maximum of 2 different OCs per set
✧ Black outlines, flat colors
✦ You choose expressions OR artist's choice*Complex OCs may cost extra
---
Colored Sketch: $55
Flat Color: $70
Includes:
✦ Colored sketch or flat color simple ref
✧ Hi Res image of any tattoos or similar markings
Add-Ons
© 2020-2023 Sickly Sour
---
---
---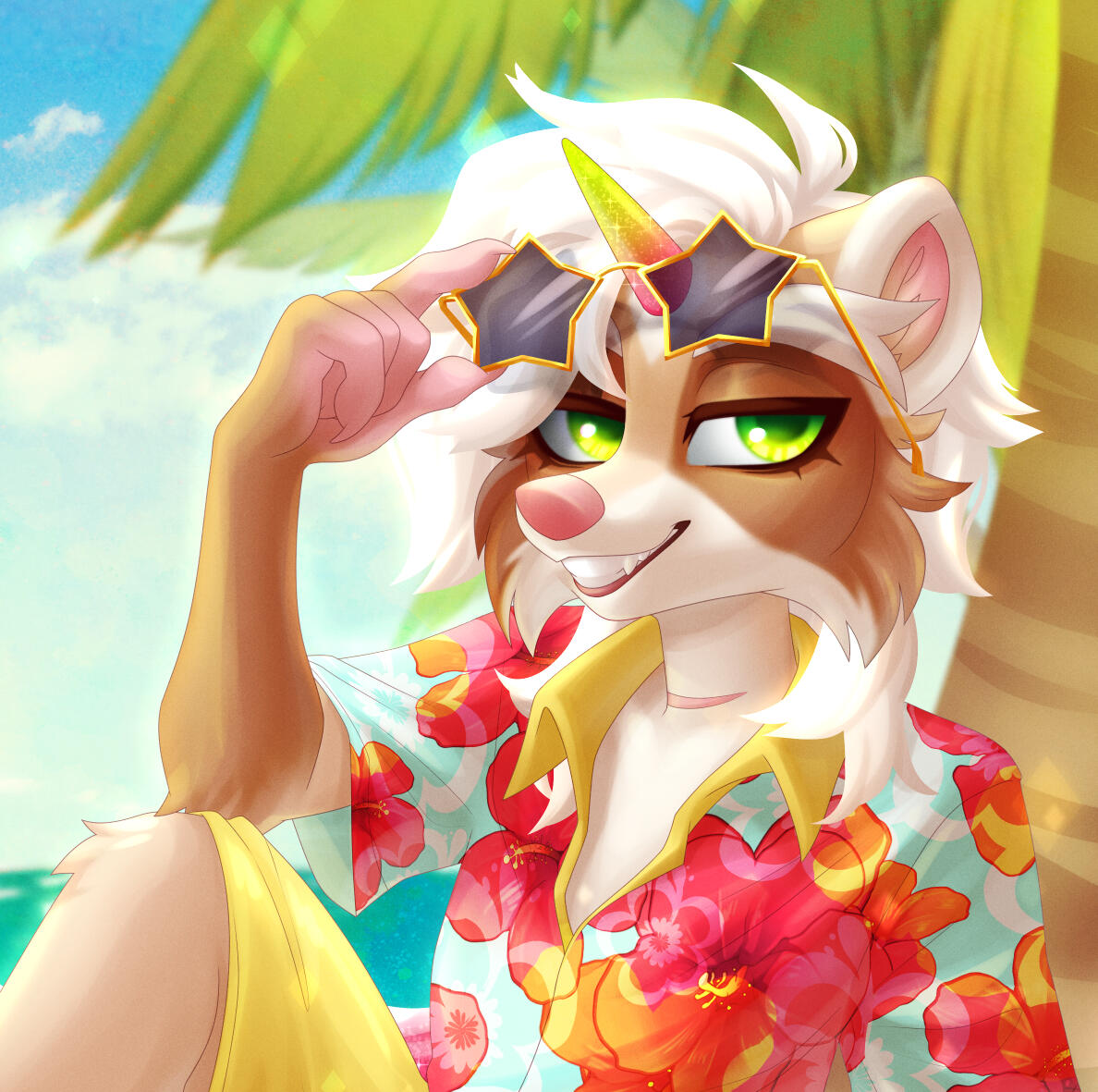 ---
Hey! I'm Sour!
(they/them)I'm a 28-year-old nonbinary illustrator and ever since I could pick up a pencil (which was very young), I've wanted to make art my career. My focuses are furry illustrations and motivational doodles. I love bright colors, badass characters, and good vibes. Check my commissions page for price info!Thanks for visiting! o/
---
© 2020-2023 Sickly Sour
---
---
By commissioning me, you are agreeing to my Terms of Service
---
Requesting a Commission
Please be polite and concise.

Provide readable and clean image references (flat colors preferred).

If possible, please provide image references for clothing if not already on the character ref.

I won't design characters or clothing from scratch unless paid for.

I won't accept a solely textual description of a character or outfit.

Please provide a deadline if applicable. If no deadline is given, the commission will be completed at my own pace.

I hold the right to decline any commission or client.
Process
I will send a sketch through whichever contact method was used initially. I won't continue with the image until I've received approval from the commissioner.

You may request that I send you more WIPs after the sketch, but otherwise I won't send the image again until it's done.

The commission will be completed in anywhere from one week to one month depending on how busy I am and how many commissions I have in queue. Check my Trello page for my current to-do list to get an idea of my work load.

If anything comes up that will delay my work on your commission for any reason, I will contact you to let you know.

After the completed commission is sent, you are allowed to request MINOR changes to be made to the image free of charge ONLY ONCE. Any other requests for the image to be changed after the first initial offer will be an extra charge.
Payment
All payment is to be made through PayPal invoices. I do not accept any other form of payment at this time.

You have two options for payment:
Pay 50% of the price as a down payment and 50% after approving the sketch

Pay 100% of the price up front
I accept full refunds only before the sketch is started. After the sketch is started, refunds will not be given.

I hold the right to cancel your commission and refund your money at any time.
Copyright/Usage
I hold all rights to any commission I produce. This means I will post your commission to my social accounts and may use it as an example to promote myself. You may request that I don't post the commission anywhere and I'll most likely honor it, but I will still be allowed to.

You MAY:
Use the artwork for personal use only

Post the artwork on other websites like Instagram or Toyhou.se with proper credit

Print the artwork

Claim the character as your own

Use the artwork to promote yourself with proper credit

With my permission, make minor alterations to the artwork
Use the artwork for commercial use

Claim the artwork as your own

Remove my watermark/signature

Alter or trace the artwork without my permission
© 2020-2023 Sickly Sour